How many more innocent toploaders have to be destroyed before sellers stop putting scotch tape on them when shipping sports cards? Since getting back into the hobby, receiving cards shipped in toploaders with scotch tape on them is easily one of my biggest "pet peeves". It instantly degrades my perception of the seller and I automatically assume that they either don't know any better or just don't care.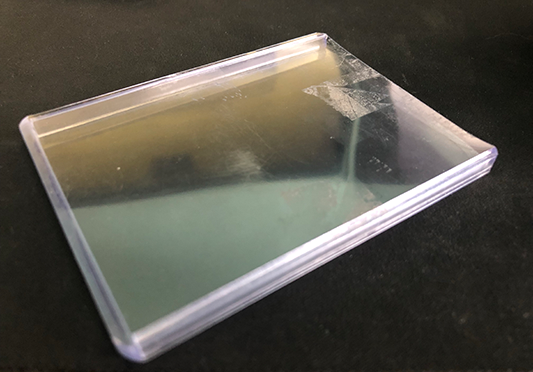 "You Don't Buy A Toploader When You Buy A Card"
The common argument I hear from sellers or buyers that confusingly support the notion of using scotch tape is that, we "don't buy a toploader when you're buying a card". Sure, I agree that when I purchase a card I am paying for the card itself. However, there is literally no reason to use packaging or regular scotch tape on a toploader. Painter's tape is literally cheaper to use and does not leave residue. Plus, ruining a toploader is unnecessary and wasteful (especially in the day in age where so much wasted plastic is ending up in the ocean).
To be clear, I could honestly give a rats ass about the top loader, but a lot of people do. For me it's mostly about damaging the shit I pay for while trying to remove gobs of scotch tape. If I give you money for something and it gets damaged because I can't open it..wtf?.. 🤷‍♂️ https://t.co/i60iFBbQF8

— Daniel (@d2ksports) July 4, 2019
Removing Packaging Tape Can Be Dangerous For Your Card
I've experienced some sellers use packaging tape to seal the top of their toploaders. This is even worse than your regular scotch tape because oftentimes it requires the use of scissors to open the toploader. I don't know about you, but I never want to be wielding scissors that close to a valuable sports card. It's just a recipe for disaster. Also, packaging tape is just as bad (if not worse) about leaving residue behind on the card.
The Correct Way To Use Painters Tape
Let me preface this by saying that you actually don't need to use any tape at all on toploaders. If you just put a toploader into a team bag then you eliminate the need for tape at all. That being said, the best way to use painters tape to cover a toploader is to leave a tab or flap for the buyer to use to easily peel it off. That's how you get bonus points in my book.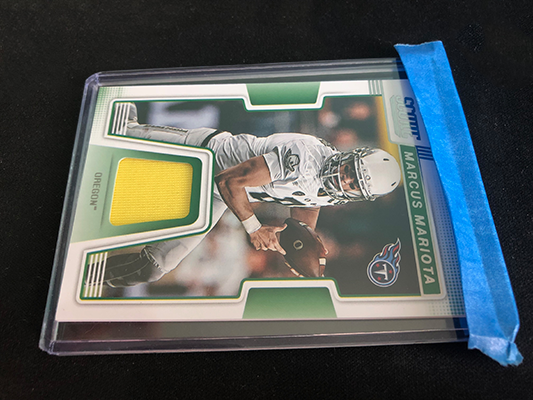 All you have to do is fold over the edge of the tape and that will create a small tab (shown above) that the buyer can use to easily peel the tape off. Is it necessary? No. Will your buyer love that you put in the extra effort to do that? Most likely.
It takes two seconds to go on eBay, Amazon, or even to just physically grab a roll the next time you're at Walmart or Target. You'll save yourself a little bit of money, and you'll make your buyers happier. Everyone wins.
Do you use painter's tape when shipping your cards? What other things do sellers do that annoy you? Leave a comment below!